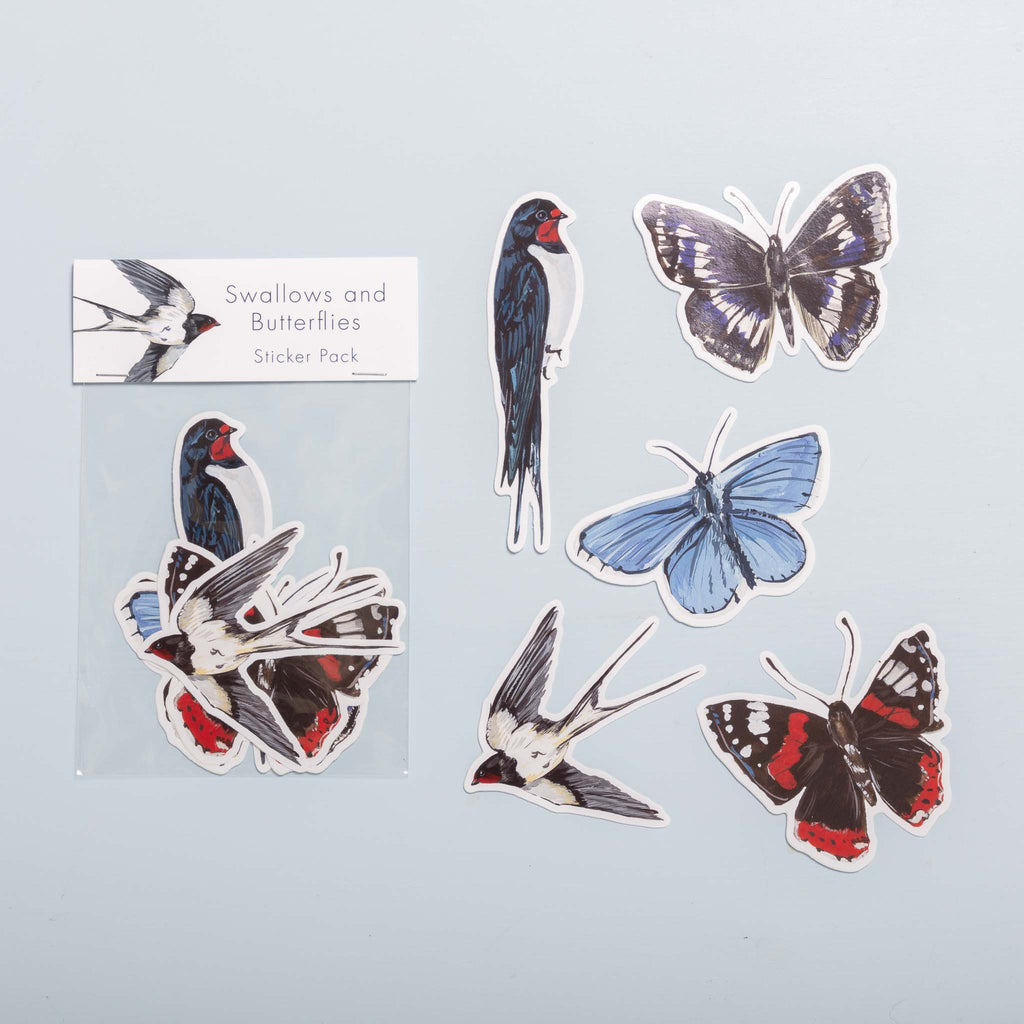 Swallows and Butterflies Vinyl Stickers
$7.00
Nature spotting was a huge part of my childhood, and these make a great gift for any age!

This pack of 5 stickers contain : 2 swallows and 3 butterflies

These weatherproof vinyl stickers can be stuck to anything, we have them on the car windows! They can also be stuck to your phone, iPad, laptop or lunchbox to name but a few! They can be stuck and unstuck!

Pack measures 10.5 x 15cm.
All items will be sent by First Class Royal Mail for UK deliveries. International Standard for deliveries outside the UK.

Receiving presents in the mail is the best! Sending this as a gift? We would love to include your special gift note – just ask! Our envelopes are also hand printed, making even the packages pretty on the outside!